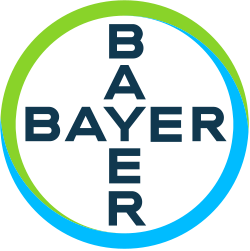 Bayer is a life science company with a more than 150-year history and core competencies in the areas of health care and agriculture. With our innovative products, we are contributing to finding solutions to some of the major challenges of our time.
A growing and aging world population requires an adequate supply of food and improved medical care. With our innovative products, we are contributing to finding solutions to some of the major challenges of our time. With life expectancy continuing to rise, we improve quality of life for a growing population by focusing our research and development activities on preventing, alleviating and treating diseases. We are also making an important contribution to providing a reliable supply of high-quality food, feed and plant-based raw materials.
Our goal is to create value for our customers, stockholders and employees, while also strengthening the company's earning power. We are committed to operating sustainably and addressing our social and ethical responsibilities. Employees with a passion for innovation enjoy excellent development opportunities at Bayer. All this goes to make up our purpose:
Science for a better life
The Bayer Group is managed as a life science company with three divisions – Pharmaceuticals, Consumer Health and Crop Science, which are also our reporting segments. The Enabling Functions support the operational business. In 2019, the Bayer Group comprised 392 consolidated companies in 87 countries.
The Pharmaceuticals division focuses on prescription products, especially for cardiology and women's healthcare, and on specialty therapeutics in the areas of oncology, hematology and ophthalmology. The division also comprises the radiology business, which markets diagnostic imaging equipment together with the necessary contrast agents.
The Consumer Health division markets mainly nonprescription (OTC = over-the-counter) products in the dermatology, nutritional supplement, analgesic, digestive health, cold, allergy, sinus and flu categories.
The Crop Science division is a world-leading agriculture enterprise with businesses in seeds, crop protection and nonagricultural pest control. The Crop Protection / Seeds operating unit markets a broad portfolio of high-value seeds and innovative pest management solutions, while at the same time providing extensive customer service for sustainable agriculture. The Environmental Science operating unit provides products and services for professional nonagricultural applications, such as vector and pest control and forestry.
For additional information: https://www.cropscience.bayer.com
How can we help?
We know, it is not easy to find the right material, product or technology. We are here to help.