GreenField Natural Ingredients
GreenField Natural Ingredients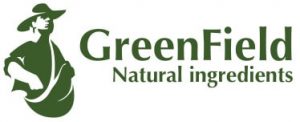 GreenField is Poland's premier producer and international supplier of certified organic and conventional natural ingredients for the food, cosmetic and animal health industry.
GreenField brand is a warranty of quality, offering super pure berry seeds, natural dietary fibers, specialty berry seed oils and freeze-dried Polish dark berries, rich in phytonutrients and macronutrients, will increase nutritional quality and marketability of your products.
GreenField works directly with the biggest berry growers and processors to ensure superb quality, traceability and consistency in raw material supply which are mainly sourced from the cleanest regions of Poland. The portfolio is GMO-free and is guaranteed free of any artificial colors, flavors or preservatives. GreenField's products are exported to countries such as Japan, France, Italy, China, Germany, Denmark, UK and the USA.
For additional information: https://greenfield.eu.com/
How can we help?
We know, it is not easy to find the right material, product or technology. We are here to help.