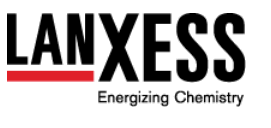 LANXESS is a leading specialty chemicals company based in Cologne, Germany. With more than 14,000 employees in 33 countries, we are an established company on the global market. Our primary expertise lies in producing, developing and marketing chemical intermediates, additives, specialty chemicals and plastics. LANXESS used to be a part of Bayer's chemicals division and have started to trade independently in 2004.
We manage our operating business through four segments: Advanced Intermediates, Specialty Additives, Consumer Protection and Engineering Materials. These include 11 Business Units, through which we work with a broad range of applications and markets. As a specialist and efficient partner, we offer solutions to the challenges faced by our customers.
We focus on our customers' requirements in order to drive progress and reliably provide innovative product, material and service solutions. When developing new materials, we also work with artificial intelligence to reduce development times for our customers. Our manufacturing, administration and logistics processes are designed efficiently and with a focus on performance.
Sustainability and responsibility are key factors behind our successful business operations. They help us become an even more efficient and competitive company while also supporting social goals such as protecting the environment. Our products also play a role in this, providing sustainable solutions in key areas such as electric mobility.
LANXESS business units are:
Advanced Industrial Intermediates
High Performance Materials
Inorganic Pigments
Leather
Liquid Purification Technologies
Lubricant Additives Business
Material Protection Products
Polymer Additives
Rhein Chemie
Saltigo
Urethane
For additional information: https://lanxess.com
How can we help?
We know, it is not easy to find the right material, product or technology. We are here to help.